The Museum will virtually bring to your homes a selection of photographs coming from our archive. Every week you will discover new images.
Cesare Lombroso, departing from the Kremlin (Moscow), August 1897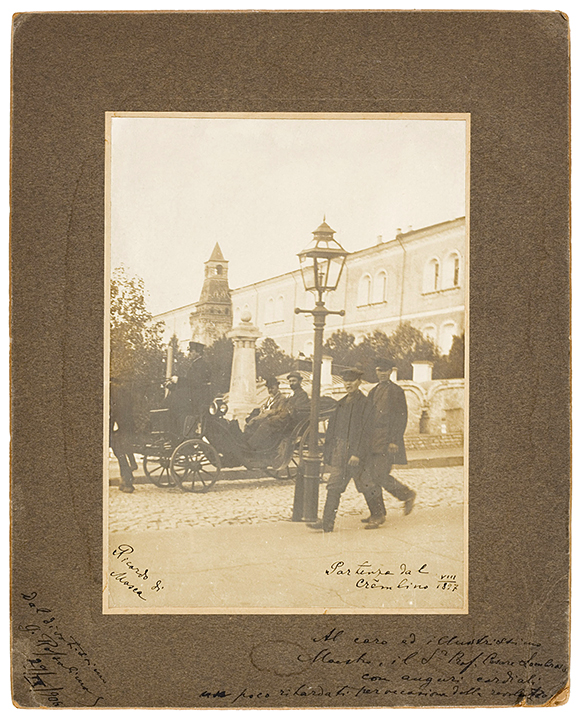 Unidentified photographer, gelatin silver print on cardboard.
In 1897, at the age of sixty-two Cesare Lombroso went to Moscow to attend the XII International Congress of Medicine where on the 14th of August he gave a speech on the recent achievements in psychiatry. Today's interest on the presence of the father of criminal anthropology in the Russian Empire is motivated by the brief period in which, just after ending his Congress efforts, he stayed at Jàsnaja Poljàna as a guest of Lev Tolstoj.
An inscription on the picture tells us that Lombroso is sitting on a carriage about to leave the Kremlin. The Russian neuropsychiatrist Grigory Ivanovich Rossolimo gave this photograph to Lombroso on the 29th of April 1906 when he came to Turin for the VI Congress of Criminal Anthropology. Rossolimo writes in his dedication: "To my dear and illustrious Master, S. Prof. Cesare Lombroso, with my best wishes a little late because of the revolution" (meaning the Russian revolution of 1905).