The Museum will virtually bring to your homes a selection of photographs coming from our archive. Every week you will discover new images.
Marija Dmitrievna Subbotina, Russian anarchist, pre-1878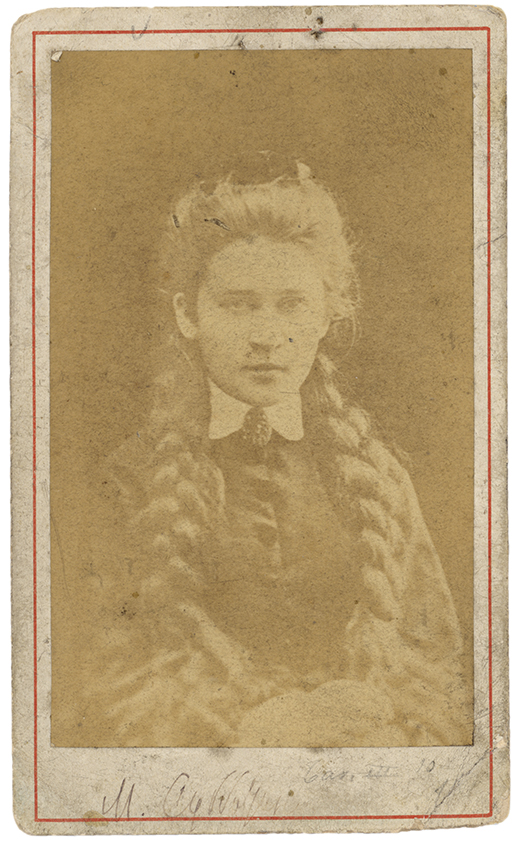 Unidentified photographer, albumen print on cardboard.
Marija Dmitrievna Subbotina was one of the many young Russian women who at the end of the 18th century adhered to the nihilist philosophical current that in Russian developed as a political movement of revolutionary anarchist type, especially among students who aspired to a profound renewal of life and society. After being sentenced in the famous Trial of the Fifties, Marija Dmitrievna Subbotina was deported to Siberia, where she died in 1878.
Lombroso developed an interest towards political criminals, whom he divided into two types: positive figures capable of advancing humanity's progress by breaking antiquated laws, and dangerous lunatic figures who tend to rush things, triggering violence and reaction. This photograph is reproduced in his book Gli Anarchici (The Anarchists) published in 1894.
On the front and the back of the photograph, it reads in ink: M. Ciddofina. Del. Politici (political crimes). Ciddofina, russa nichilista (Russian nihilist).